As the holidays are upon us and 2014 is winding down, I find myself thinking about next year. Where do I want to go? What do I want to make it a point to see?
New Year's Resolutions…..that promise you make to yourself to lose weight, eliminate credit card debt, etc. Sometimes you carry it through but all too often, that gym membership you purchased in January is cancelled by mid-February. For the past couple of years, I've been making a different sort of New Year's Resolution. My resolutions have all been travel goals….and I've kept them!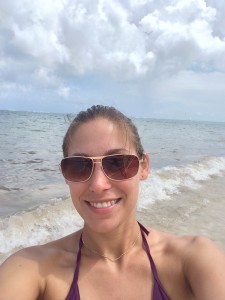 In 2014, my travel resolution was to visit at least 2 new-to-me destinations. Sure, I was back and forth to Jamaica several times this year, but my wanderlust was starting to itch and I was yearning to explore. I accomplished both of my 2 new destinations this past September.
In early September, I took advantage of a wonderful opportunity to visit Mexico on a Destination Wedding focused FAM (familiarization trip for travel agents) hosted by AM Resorts. It may sound glamorous to be hosted by an all-inclusive resort company, but trust me…this trip was all work! In 4 short days, I toured 12 resorts from their ultra-lux wellness-focused Zoetry Paraiso de la Bonita, adults-only Secrets Resorts, family friendly Dreams and Now Resorts, and value-minded Sunscape Sabor Cozumel. That's a lot of time spent on my feet and behind my camera! It was a wonderful experience and I developed great working relationships with resort personnel, wedding planners, and destination staff. I did get a bit of free time to lounge on the beach and was certainly wined and dined, but I need to go back again soon to explore on my own! Check out Three Wishes Travel on facebook to see my pictures of the resorts and the fabulous wedding set-ups!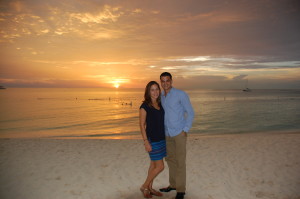 Later in September, my husband and I took the short flight from Jamaica to Grand Cayman to celebrate our 1st anniversary. We spent 11 nights visiting with family and experiencing all that Cayman has to offer. The family certainly showed us a great time. We drove all around the island, from West Bay down through Georgetown, across the South Coast to Bodden Town and all the way over to Rum Point. The island is rather small as this journey only took a couple hours, and we made several stops along the way.
Grand Cayman's Seven Mile Beach is pure beachy perfection with crystal clear turquoise water and plenty of white sand. It easily makes my personal list of top 10 beaches. We also got a chance to go deep-sea fishing with the cousins, visit Stingray City Sandbar to play with the famous resident stingrays, and I even managed a fantastic dive at the Kittiwake! Grand Cayman is a small island..a small island that is packed with friendly people, great restaurants, and tons of fun things to do.
So…..what should be my 2015 travel resolutions? What are yours?