(Quick and easy destinations less than 4 hours from Houston, TX)
Extended vacations to far off destinations are exciting, but sometimes all you've got time for is a quick getaway closer to home. So, let's take a look at the sunny international beach destinations accessible from Bush Intercontinental and Houston Hobby within 4 hours or less non-stop.
Jamaica: This island will always be a favorite. Jamaica's Montego Bay airport provides access to the hotspots throughout the island, and Houston's airports provide access to Montego Bay. Fly non-stop in around 3 hours from IAH on United and starting in November 2015, use Southwest Airlines out of Hobby.
Mexico: (Cancun, RM, Coz, Cabo, PVR) Houston's airports provide easy access to destinations throughout our neighbor to the South.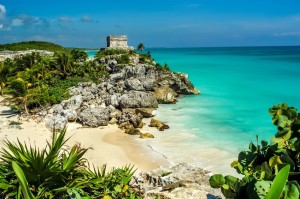 -Mexican Caribbean: The always popular Cancun is just a 2 hour flight from IAH on United…and they operate flights daily. Southwest is beginning non-stop daily service to Cancun from Hobby starting mid-October. Cancun airport provides access to the entire Mayan Riviera, stretching from Playa Mujeres, just North of Cancun all the way down to the chill Southern beach town of Tulum, famous for its cliff-top Mayan site. If you don't want to bother with the ferry from Playa del Carmen, take the non-stop flight on United down to Cozumel. This island off the coast of Mexico offers world-class scuba diving.
-Mexican Pacific: For fantastic vistas and true Mexican charm, check out the Pacific Coastal cities of Cabo San Lucas/San Jose del Cabo and Puerto Vallarta. United flies non-stop from IAH to Cabo in just under 3 hours. Southwest offers the itinerary from Hobby. Cabo, at the very tip of the Baja California peninsula, is famous for the popular Lands End Arch and some of the best whale watching (in season). Puerto Vallarta is accessible from IAH in just under 2 hrs 30 minutes via United and the non-stop is also offered on Southwest out of Hobby. It's a charming colonial town with a rich history…and you can't beat the spectacular "Mountains meet the Sea" views.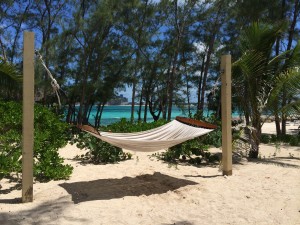 The Bahamas: Crystal clear water and white sand beaches await in the Bahamas. Plus, with easy flights from IAH on United to the capital city of Nassau, it's doesn't take long to find yourself on a pristine beach! As an added perk, you'll clear US Customs at the airport in Nassau before your return flight saving an extra step (and time) when you touch back down in Houston.
Costa Rica: While I wouldn't typically suggest Costa Rica for a short getaway, it is now in spectacularly easy reach from our Houston airports in under 4 hours! There's so much more to the destination than a typical beach vacation that I don't recommend anything less than a week. However, I felt it important to mention that in addition to United's non-stop service to both San Jose and Liberia, Southwest is beginning service to these airport in the fall! San Jose, the capital, offers access to the central rainforests, volcanoes, and central coastal regions of this fascinating country. Liberia offers easy access to the Northern Pacific coast, a popular area for beach goers and surfing enthusiasts who are still looking to experience all the nature and wildlife that Costa Rica has to offer.