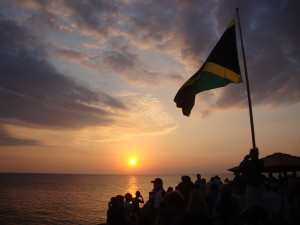 Christopher Columbus described Jamaica as "the fairest isle mine ever eyes beheld…"
No other Caribbean island offers as much diversity as Jamaica. Sugar-white beaches combine with clear turquoise waters and vibrant green foliage to soothe your soul and replenish your spirit. Explore a rich island culture that expresses itself with fiery hot cuisine and the sultry beat of reggae music. Jamaica is large enough to provide for every taste. From the world-famous adventures of Ocho Rios to the party-vibe of Montego Bay. From the twinkling seven-mile stretch of beach in Negril, to uncharted nooks on the South Coast where romantics can hide away. Jamaica is a paradise for everyone.
In this multi-part blog series, we'll be exploring my home-away-from home in depth. Jamaica is too fabulous for just one blog post. So, I'm splitting it up and focusing each week on a different vacation destination within Jamaica. In the coming weeks, we'll visit the top-tourist spots of Ocho Rios, Montego Bay, and Negril. These are the spots you may know a bit about and are probably interested in visiting. Then, we'll dive a little deeper and touch on the lesser known regions of the South Coast and Port Antonio, hopefully introducing you to some treasures you hadn't heard of.
Let's kick it off in a fun way and learn some Jamaican vocabulary! While English is the official language of the island and is taught in schools, you'll hear most locals speaking something else entirely. Patios (pronounced pat-wa) is an English-based Creole language with West African influences.
Wah Gwaan= What's going on? or What's up?
Mi deh yah= I'm here or I'm good
Irie= Everything's alright, feeling good
Jamrock= Jamaica
Yardie= Jamaican, local
Big Up= give respect
Rasta Man= Rastafarian man
Pickney= child
Bredren= friend or colleague
Everyting nice= Everything is going well
Nuh badda mi= Don't bother me
Jus a toops= Just a little
Tun deh so= Turn there
A beg yuh= Can you please…
Moreish= tastes good, will want seconds
Brawta= extra
Yuh mad?= Are you crazy?
A who dat?= Who is that?
Nyam= Eat
Repeck= Respect
Link mi latah= Come see me later, call me later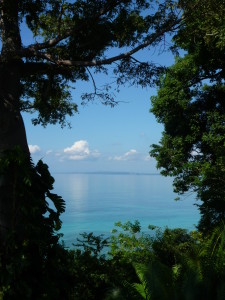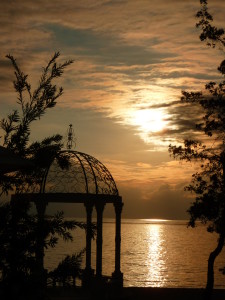 Start practicing these Patios words and phrases. You'll be ready for your Jamaican vacation in no time!
Next week: Ocho Rios!