Nature Adventures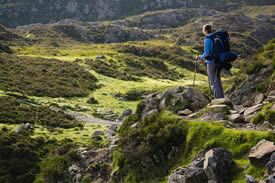 Your travel wish is off the beaten path. Vacation isn't just about relaxing, it's about truly exploring your destination, interacting with the locals, and getting a taste of the culture. Travel is about broadening your horizons and learning something new while having the adventure of a lifetime. You want to see wildlife the way it's meant to be seen… in the wild! You move to your own rhythm throughout your everyday life and demand more than just another cookie-cutter experience when it comes to vacation.
Let me build the adventure you've been wishing for! I work with some of the world's best suppliers for travel throughout Africa, Asia, North and South America, Europe, Australia, and even Antarctica. Whether you want to join a small group escorted tour or put together your own custom multi-destination itinerary, the travel experience that you are dreaming of doesn't have to remain a dream.
Ask me how you can keep your vacation amazing while reducing its environmental impact or think about joining a volunteer project abroad and making your trip more meaningful!
What are you waiting for? Contact me and make your nature adventure wish!
 "Amy…I'm not sure I could thank you enough for planning this trip for my friends and I. I know everyone had an amazing time. The views were inspiring…I mean really – it doesn't get much more beautiful than the things we saw last weekend. I was literally in awe of it all. Thanks again…..this was the trip of a lifetime. I'll never forget it." -Noelle, traveled to Brazil