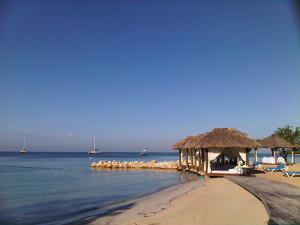 Negril, Jamaica is affectionately known as the 'Capital of Casual' for it's beachy, laid-back vibe. Seven miles of pristine white sandy beach is located only 90 minutes from the airport in Montego Bay. Due to Negril's status as the westernmost city in Jamaica, you'll experience the most amazing, unobstructed sunset views. The city is home to a variety of attractions, local beach bars, fitness events, shopping, and of course, fantastic watersports opportunities.
Seven-Mile Beach: Considered by many to be the ultimate Jamaican beach destination, the miles of white-sand and crystal clear waters make Negril a perfect spot for beach lovers. Soak up the sun from your beach lounger or take a leisurely stroll in the sand. Feel free to check out the never ending parade of people from all over the world, or close your eyes and relax to the sound of reggae and ocean waves. If you're a water sports enthusiast, be sure to book your stay at one of the beach's fantastic all-inclusive resorts. The best ones offer complimentary snorkeling, stand-up paddle boarding, kayaking, and water-skiing. Divers will enjoy Negril's protected reefs where it is not uncommon to see nurse sharks, stingrays, sea turtles, and even dolphins! Let your heart race high above the Caribbean Sea; experiencing the thrill of parasailing.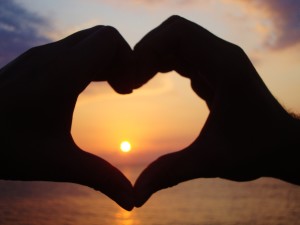 The Cliffs: Now for something completely different. The "Capital of Casual" is so much more than just a stunning beach. No Negril vacation is complete without a visit to the famous cliffs. For a unique experience, head over to Rick's Café. This bar, restaurant, and chill spot is the place to watch the Negril cliff divers flip, twist, and splash into the clear cool waters below. Enjoy a Red Stripe while they do their thing, and then find a spot to watch the sun wave its fiery goodbye to another day, often accompanied by live Reggae music. Also on the cliffs are a number of small local bars and restaurants, as well as boutique resorts and villa properties. Most of the accommodations in this area will feature a private stone staircase from your room to the water.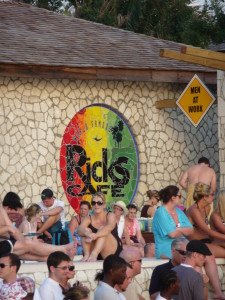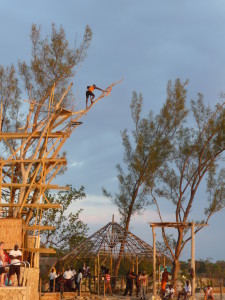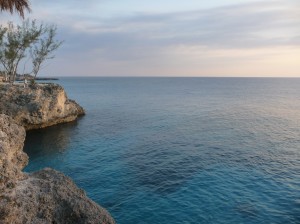 Craft Market: The craft markets of Negril will satisfy your urge to shop with a wide array of paintings, wooden carvings, Caribbean inspired dresses/sarongs, and handmade leather good such as belts, sandals and wallets. Not only are the crafts beautiful, but the craft market experience itself is not to be missed. Jamaican craft vendors might be compared to the brokers of Wall Street in that they are chief negotiators, always willing to haggle over prices. See something you like? Make a low offer and prepare to bargain. Chances are good that you'll walk away feeling like you got a great deal on a souvenir you'll treasure.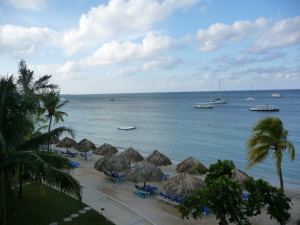 Accommodations in Negril range from luxury all-inclusive resorts and boutique hotels to rustic inns and cozy guesthouses. There's really something for everyone…unless you're looking for a ultra-modern high-rise. Local building codes prevent developers from constructing anything higher than the tallest palm tree.
Next up: We'll move to the lesser known parts of Jamaica- the South Coast!