"We don't need a fancy room since we won't be in it much anyway."— I've heard (and read) this statement so many times. In some cases it's true. On a short weekend getaway to New Orleans, you're probably not spending much time in the room. It would be more worthwhile to spend your money on a standard room in a well-located hotel. However, when we're talking about a more extended leisure vacation or honeymoon, don't sell yourself (and your vacation experience) short by booking the cheapest room possible. The right room really makes the difference between a good vacation and a great vacation.
I recently had the opportunity to honeymoon in a Romeo and Juliet Sanctuary One-Bedroom Villa Suite at Sandals Grande Riviera in Ocho Rios, Jamaica. This resort is a sprawling paradise of beach, pools, and tropical flora. With so much available to eat, drink, and do on resort, I think it would be impossible not to have a good time. However, our room really stepped it up! This room had all the bells and whistles. The bedroom suite had an expansive, modern bathroom with separate walk-in shower and over-sized jetted bathtub. Outside, there's a very private courtyard with a pool, whirlpool, outdoor shower, and lounge chairs leading over to a separate living room area complete with couches, a dining table, and a full bar. All of this also comes with the services of your own butlers that can bring food and drinks or arrange spa treatments and excursions with a simple phone call! Though I love the beach…we were perfectly content to spend the majority of our time in the suite enjoying our private sanctuary. It made for an ultra-lux, care-free, and very special honeymoon experience.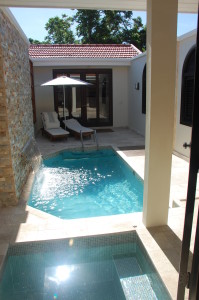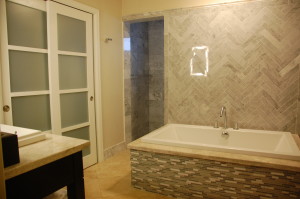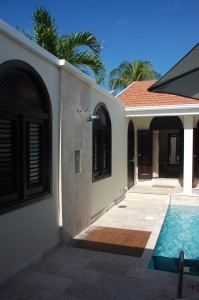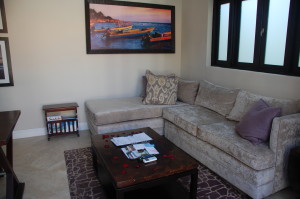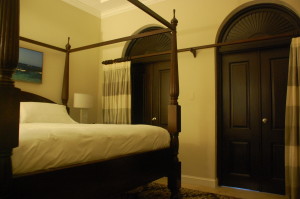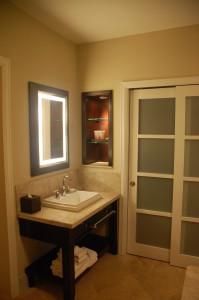 Sandals Resorts are my favorite all-inclusive resorts in the Caribbean partly because of the amazing and unique accommodations that are offered at each of their resorts. They call these special suites their Love Nests..and it's easy to see why. They're all different, and there is a Love Nest that's perfect for everyone.  They all come with butler service and luxurious in-room amenities, but it's the special traits that make them…. Here are some drool-worthy examples: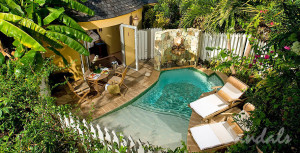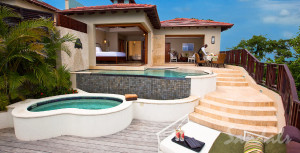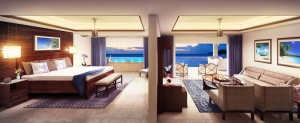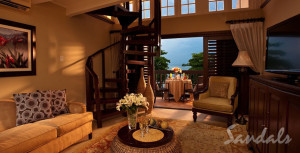 Let's look at some other examples of amazing rooms and suites that are definitely worth the upgrade:
An Overwater Bungalow in Tahiti, the Maldives, or Fiji: You're making the commitment to travel to an iconic destination that is known for its special accommodations. You might save a little money by booking a basic garden view room, but you'll be missing out on a portion of what makes this destination so special to begin with. This is often a once-in-a-lifetime destination so take advantage of the full experience. Watch the fish swimming on the reef beneath you through the glass section in the floor. Step off the deck of your bungalow and snorkel with the rays.

Overwater Bungalow at St. Regis Bora Bora with view of Mt. Otemanu

Any oceanview room on any Caribbean or Mexican beach vacation: You're on a beach vacation and you've picked your destination specifically because of the crystal clear turquoise water and white sand beach. Upgrading your room to at least oceanview or oceanfront is absolutely worth it and, in my opinion, should be a no-brainer! Here's why: You've come all that way to see the beach/ocean. Why not give yourself every opportunity to do so? Have your morning coffee on your balcony overlooking the calm, glassy waters that are common in the morning hours. Enjoy a glass of wine or champagne while getting ready for dinner.. Oh, and don't forget getting ready for an early dinner without missing the sunset, since you can see it setting over the water from your room!
What other room upgrades have you had that really enhanced your overall experience?