The islands of French Polynesia, often known collectively as Tahiti, are at the top of many travelers' wish lists. With views like this one, it's not hard to see why.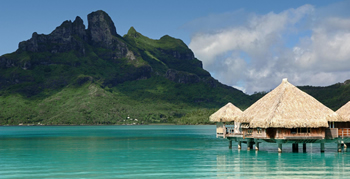 Tahiti and her islands seem like such far-off and exotic lands, and while they are exotic, they aren't really so far away. Did you know that the main island of Tahiti and the capitol city of Papeete are only an 8 hour flight from Los Angeles and are in the same time zone as Hawaii? This means that, with a little planning, your wish of a Tahitian escape really can come true.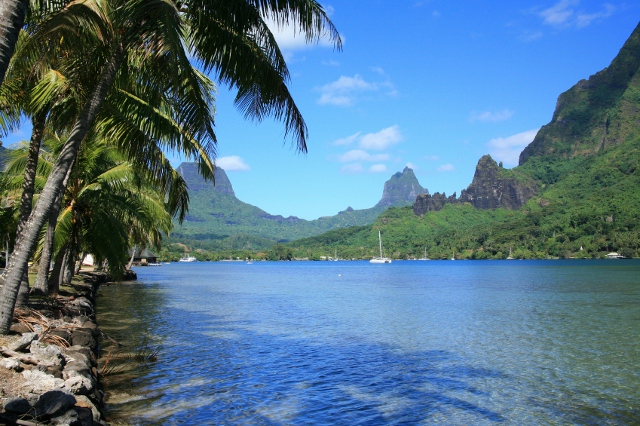 The most sought-after island for romance is the beautiful Bora Bora. It really is a lover's paradise where you can spend your days swimming with sharks and rays or feasting on freshly caught lobster and tropical fruits at a picnic on your own private motu (a small, flat island rising from the lagoon). Of course, a trip to Bora Bora would not be complete without spending your nights in a traditional overwater bungalow with views of the majestic Mount Otemanu.
Only a short flight or ferry ride from the main island of Tahiti, Moorea is another popular destination. It is a lush green island with high mountain ridges and cascading waterfalls. Take a scenic drive and stop at fruit stands for delicious tropical fruit tastings or visit a pineapple field. Head out to sea to watch dolphins and whales play in the open ocean and don't forget to pick up a strand of world famous Tahitian black pearls before you leave.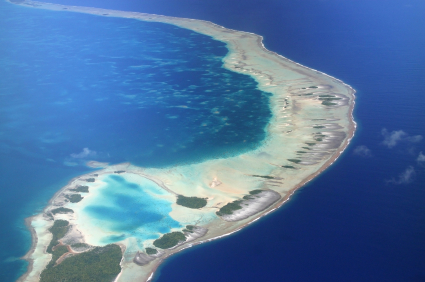 Divers shouldn't miss the opportunity to "shoot the pass" over on Rangiroa in the Tuamotu Archipelago.  This circle of tiny motu rise out of the water like a delicate strand of pearls, encircling the peaceful lagoon. To "shoot the pass" means to be carried in the current flowing from the lagoon out between the atolls into the open ocean. Share the exhilarating ride surrounded by some amazing marine life including sharks, mantas, and barracuda!
While Tahiti is typically known as a pricey destination, I am constantly receiving notices from airlines, hotels, and tour operators about special discounted rates for travel to this exotic locale. Don't miss out on these deals!  Ask me for a Tahiti travel quote and make 2013 the year that you experience French Polynesia's many charms for yourself.