Oh my, Montego Bay…..the perfect destination for a Jamaican vacation with variety. Affectionately called Mobay by locals and visitors in the know, this North Coast city is the second largest in Jamaica. It hosts the most popular airport for tourist arrivals, Sangster International Airport (MBJ), which means that your Mobay resort will be no more that 20 minutes from the airport. If you're only in Jamaica for a short getaway, stay at a Montego Bay resort for the shortest touch down to toes-in-sand time, because you know you'll want to be on the beach asap!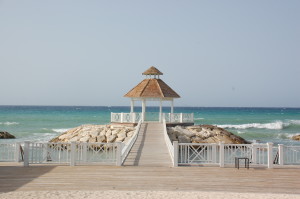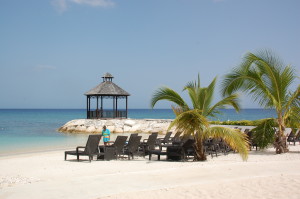 There's no better place on the island if you want to see and do it all. From Montego Bay, you can access most of the other key resort areas within a 2hr drive, opening up all of Western Jamaica for day trip exploration. Closer to home, Mobay proper holds many charms. Your resort is almost guaranteed to be on a beautiful beach (especially when you use Three Wishes Travel to find your perfect resort match). Scuba enthusiasts will enjoy exciting wall dives within a 20 minute boat ride. Golfers are spoiled by four fantastic championship courses. For the party, well…..you've come to the right place. The famous Montego Bay Hip Strip will satisfy all of your needs for local nightlife.
Let's take a closer look at Montego Bay: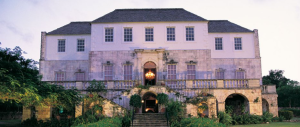 –Rose Hall Great House: History buffs will appreciate learning about Jamaica's plantation days. The Rose Hall Great House is the most famous of all Georgian-style plantation mansions in Jamaica. Legend tells that is is haunted by the ghost of it ruthless mistress, Annie Palmer, who earned the nickname "The White Witch of Rose Hall". According to the story, Annie Palmer practiced voodoo, enjoyed beating slaves, and murdered several husbands within the house..before being murdered by a jealous slave that she had taken as a lover. Tours are offered of the property including the option to do an evening tour, focusing on the spookier aspects of the mansion's history. The grounds also hold the White Witch Golf Course and a zip-line excursion.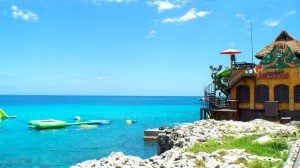 -The Hip Strip: Home to shopping, restaurants, and clubs, the Hip Strip is the tourist activity center of Mobay. By day, the Hip Strip is one of the city's many opportunities for souvenir shopping, dining, people watching and is home to a couple beach clubs popular with both tourists and locals. At night, the strip heats up at Margaritaville, Blue Beat, and Pier 1. If you like to drink and dance, you'll definitely want to check out one of these clubs during your vacation.
–Reggae Sumfest: Plan your travel during mid-July and be in Montego Bay for this annual Reggae festival. This multi-day event features popular Jamaican artists as well as international superstars. Resorts in the area sell out quickly for the festival dates…Be sure to plan your Sumfest vacation months in advance.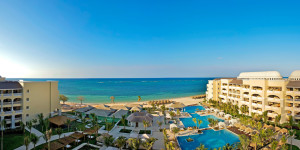 Accommodations in Montego Bay range from large all-inclusive resorts including luxury options for both families and adults-only, to smaller boutique offerings (both all-inclusive and not). Villas are also available. Work with me to find the best value accommodation for your needs.
Next up: Negril!